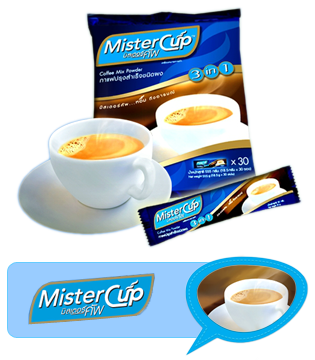 Mister Cup ( Coffee 3 in 1 )
Mister Cup's original blend of coffee, sugar, and non-daory creamer provides full body, rich aroma, and perfect taste of finest coffee. Packed in a high quality aluminium foil with brilliant blue color design, the product is quick and easy to prepare, just add hot water (100 cc), stir, and Mister Cup Coffee is ready for you


Blue Mooze ( Hot Chocolate 3 in 1 )
Chocolate-Flavored Beverage 3 in 1 that will make you ready for different kinds of activities each day; changing a simple day .. to become more special.

Experience the rich beverage.
Enjoy the delicious chocolate flavor.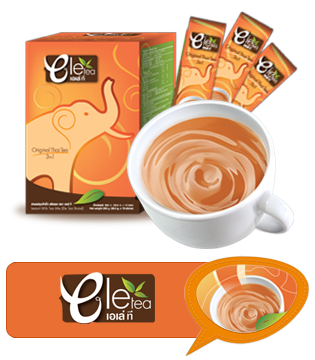 Ele Tea ( Thai Milk Tea 3 in 1 )
Thailand is renowed for its cuisine featuring delectable food and delightful desserts loved by people worldwide.

As one of Thailand's most popular drinks, original Thai tea is well-known for its unique orange color, sweet and creamy taste of evaparated milk, together with irreplaceably distinctive rich tea aroma.

EleTea carefully selects high-quality Thai tea leaves and ingredents for tea production. Hygienic production process with international standards is always applied to EleTea; thus, you can be certain of authentic Thai tea delivered directly to your teacup.
Simply tear the Eletea package, pour the contents into your teacup, and add hot water. With three simple steps, you will enjoy the original aroma and taste of Thai tea.


Copyright 2013 Mistercup (Thailand) Co.,Ltd.