From the commitment to selectively create international brands of FMCG to the world markets, MisterCup (Thailand) Co., Ltd., has done thorough research and development with Asia's leading R&D departments.


We always meticulously plan the production process with accepted global standards. Starting from sourcing of high-graded ingredients, the ingredients are later brought into the standardization of manufacturing process under closely monitoring teams of well-trained professionals, so that they become unique consuming products, both for the taste and the quality within.
The uniquely well-created brands as mentioned are "MisterCup" brand: Coffee Mix Powder 3-in-1, "BlueMooze" brand: Hot Chocolate-Flavoured Mix Drink Powder, and "Ele Tea" brand: Instant Milk Tea Mix.
The company's major policy is to seek for representatives in each country in order to become sole distributors, as well as, to create co-branding in that country using marketing activities through the cooperation of both parties with brainstorming and strategic planning together. This will vary according to cultural nature, languages, geography, and customers' behaviors.
Today, the firm continues to grow internationally and strictly follow the main policy in selecting prospective exclusive distributors in different countries. We welcome the opportunity to become a good partner to each other. Should you need any further information or assistant, please do not hesitate to contact us at any time convenient for you. We are looking forward to hearing from you.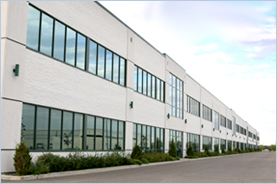 Our product is produced by Asia's leading
modern factories, which acquire standards :

HACCP operating procedure standards, which ensure that the products are not harmful to consumers.

ISO 9002 standards on quality management system, which organizations worldwide are recognized and widely accepted.

JAS-ANZ Product Certification which is accredited for the manufacturing process that follows standard guidelines of Australia and New Zealand.

HALAL standards which recognize the manufacturing process, services, and sale distributions as not contrary to Islam regulations.
Copyright 2013 Mistercup (Thailand) Co.,Ltd.